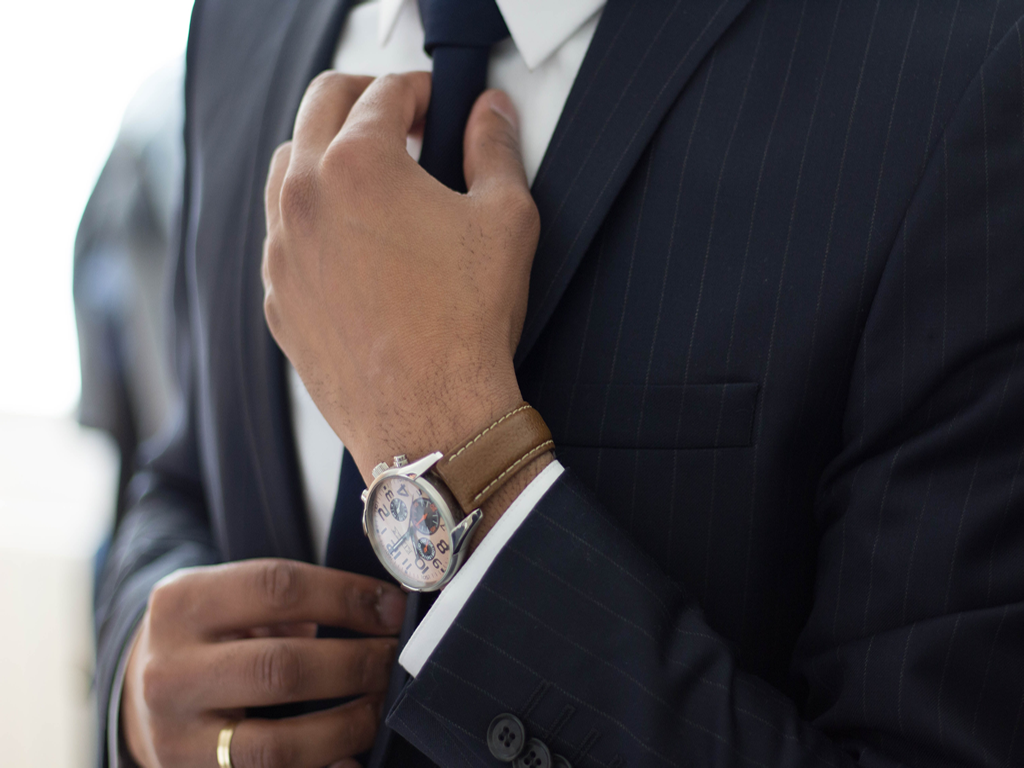 About Blaqskye.
Blaqskye, the pinnacle of asset integrity, empowers industries to safeguard their critical assets with unwavering precision. With unrivaled expertise and cutting-edge technologies, we fortify the pillars of reliability, efficiency, and safety. Our meticulous inspections and advanced monitoring solutions act as a sentinel, vigilantly assessing structural integrity and predicting potential risks.
Through our comprehensive analysis, we identify vulnerabilities and prescribe proactive measures, ensuring the longevity and optimal performance of vital assets. Our team of seasoned professionals, armed with unmatched experience, delivers tailored solutions that transcend industry standards. Blaqskye is the guardian of your infrastructure, steadfastly defending against the ravages of time and the challenges of an ever-evolving landscape. Trust in Blaqskye for a future of secure and prosperous operations.
Asset Integrity
Asset Management
Quality Policy
At Blaqskye International, our unwavering commitment is to be a recognized leader in asset integrity and asset management services, serving the power industry, manufacturing sector, and the oil & gas industry. Our dedication to quality and excellence is at the core of everything we do.
Our Commitment:
We pledge to achieve our mission by:
Customer Satisfaction: We prioritize customer satisfaction by consistently exceeding their expectations. We actively seek and act upon customer feedback to ensure our services align with their needs and preferences.
Technological Excellence: We embrace innovation and technology to provide state-of-the-art solutions for facility assessment and integrity. By staying at the forefront of industry advancements, we offer cutting-edge services.
Effective Management: We have implemented the ISO 9001 quality management system as the cornerstone of our effective management. This system ensures that our operations are streamlined, efficient, and aligned with the latest industry standards.
Continuous Improvement: Our commitment to continuous improvement is relentless. Through customer satisfaction surveys, research, and data-driven insights, we continuously enhance our services, processes, and capabilities.
Adaptation to Change: In a dynamic industry, we stay agile by tracking and applying emerging technologies. We invest in educating our employees to ensure they remain up-to-date with industry changes.
Communication Excellence: We maintain a robust communication system that fosters transparency and collaboration among all stakeholders, including clients, employees, and partners.
Innovation for Profitability and Safety: Our dedicated team consistently provides landmark, innovative, and cost-reflective solutions. These solutions not only enhance safety standards but also drive increased profitability for our clients in the power, oil & gas, and machine industries.
Our commitment to quality is more than a policy; it's a way of life at Blaqskye International. We are dedicated to delivering excellence in asset integrity and asset management, and we invite you to join us on this journey.
Thank you for choosing Blaqskye International, where quality and excellence are our guiding principles.
01
CORE VISION
To provide technologically advanced services to our clients with competent engineering support.

To maintain high service delivery, client engagement and reporting standards.

Total commitment to safe execution, zero delays, quality and cost effectiveness.
02
CORE MISSION
To be globally recognized as the exceptional specialist in the process safety, inspection and integrity industry
03
CORE VALUES
Professionalism, Integrity and Innovation.

OUR SERVICES
OUR SERVICES
ASSET INTEGRITY
PROJECTS AND DESIGN
Materials Selection/Corrosion Modelling
Major cost savings and technical integrity are achieved early in a project I modification activity-particularly during design. We provide a crisp understanding of corrosion trends and material options to achieve project objectives.
Corrosion & Integrity Design Specification
Due to the dearth of competent corrosion experts and technical authorities, we offer this service to develop specifications such as coating, welding, corrosion management, isolation, corrosion inhibition system, induction bend etc.
Integrity Projects
Our certified experts can manage the negotiation, procurement and installation of cathodic protection systems, line pipe procurement, corrosion inhibitor qualification, and baseline inspection. We also conduct routine facility inspection(CUI, phased array, PMI, radiography, NDT, thermal inspection etc) as required with predictive analysis included.
Materials Testing & Research
Oftentimes, we want to push the envelope and challenge existing norms - whether its materials operating at subzero temperatures or valves modified to eliminate cavitation, our track record in this space guarantees reliable outcomes everytime.
OPEX REDUCTION - CoREPS
Inspection & Maintenance Effectiveness Review
Most companies do not have an optimal inspection and maintenance program. Its either an activity is too frequent or use the wrong tool or even worse, the data generated is not used optimally with zero predictive information.

Our competent review using the CorriManager tool solves this problem completely.
Corrosion Control & Monitoring Optimization
Identified corrosion barriers to curb corrosion threats may not be optimally applied resulting in rapid deterioration and OPEX losses. We are able to design and implement a robust monitoring and control solution on demand.
Chemical & Sampling Optimization Review
A major cost center in many facilities is chemicals procurement which is usually in excess of actual dose requirements. Also, whether its chemicals for corrosion protection or process improvement, consideration of their interactions and impact to equipment are often ignored - a lot of losses I damages from chemicals go unnoticed. Subscribe to our Corri Manager tool and our expert team will solve this problem.
Life Extension Modelling and Assessment
An investor is interested in acquiring an existing asset. Best practice requires that an assessment is done to determine the remaining service life of the facility/well/pipeline. While the reserves could last 60years, the actual facility may not last that long without upgrades, replacements and modifications.

We are on hand to provide a model which details the useful life of the facility 'as-is' and how much additional service life can beachieved by upgrades, repairs and modifications.
TARGET ZERO
Defect Assessment I Assessed Corrosion Rate Evaluation
You have recurring leaks but there is no clear understanding of the cause or mechanism, thus all proposed solutions have failed. We offer a solution heavily dependent on technology to determine the root cause in the shortest possible time.
Technology Gap Assessment
Identifying the right technology to complement an existing facility can be tricky. Technologies to improve production or asset integrity always require a competent specialist during selection and after installation. We provide the manpower and consulting support to maximize investments in new technology.
Pipeline/Well/Facility Integrity Evaluation
With continued production in operating assets, corrosion and degradation is also continuous. This implies that routine integrity assessments of the facility is required to identify the issues, provide an integrity rank and detail recommendations to improve the integrity ranking.
Technical Audits
To achieve zero leaks and constantly reducing GHG emissions, process safety and integrity audits are required to improve processes, correct errors and align with best practices. Additionally, studies such as Quantitative Risk Analysis (QRA), FERA, BowTie, Safety Case, Slowdown Study etc provide useful information to the auditors. Our certified auditors are on hand to support your asset.
PROJECT & OPERATION EXECUTION
Integrity Modelling/Assessment for Asset Acquisition
Investors procure assets with very little data on the integrity of the facility. Often times, data provided prior to purchase is heavy on reserves or exploration potential. This opens investors to unplanned expenses when they need to operate heavily corroded facilities. Our assessments provide the investor with critical integrity data to aid his bid and asset appraisal activities.
Operations Readiness & Baseline Inspection
Best practice requires baseline inspections before commissioning and after major maintenance activity (if applicable). This activity is often overlooked and causes problems during operations. Additionally, a review of operational readiness is critical to the successful commissioning of a facility. The required documentation, flaw detection and inspection outcomes are captured in CorrlManager for future use.
Chemical & Sampling Optimization Review
An optimized mix of sensors, new technology and historical or current inspection data can tell a lot about the future reliability of a facility. Superimposing additional information such as fluid chemistry and process parameters makes for an even more potent prediction tool.Our experts can deliver this PCM using the CorriManager with little or no disruption to your operations.
Life Extension Modelling and Assessment
On going fabrication and construction activity require eagle eyed inspectors to ensure that little errors do not result in major losses for the company. Our inspectors are fully qualified and available to support your project on demand.
GHG & CARBON FOOTPRINT EVALUATION
It is norm in recent times to provide accurate estimates of project impact on GHG emissions - nvironmental impact. It is now a criterion for accessing cheap international loans. It is also our duty as responsible citizens of earth to run operations that are carbon neutral. Thus, the need for GHG and Carbon accounting experts has never been higher - Our experts are on hand to consult and deliver as required;

- Energy Efficiency Project GHG Audit.
- IPCC Estimation Methodologies.
- GHG Reduction Studies (Operating Assets).
- GHG Emissions Calculation for Annual Reporting.
- GHG and energy efficiency corporate management system.
- Product Life Cycle Assessment (LCA) and Carbon Footprint Determination.
- Sustainability Program Development
- Renewable Energy Feasibility and Implementation,Management, and Results Tracking.
OUR SERVICES
OUR SERVICES
ASSET MANAGEMENT
TECHNICAL ADVISORY
Project Management/Monitoring
Projects fail for multiple reasons such as scope creep, poor resource utilization and incompetence to name a few. We offer practical and cost effective management techniques adapted for African climes to ensure that your projects are top quartile with zero cost overruns.
Corrosion & Integrity Design Specification
Due to the dearth of competent corrosion experts and technical authorities, we offer this service to develop specifications such as coating, welding, corrosion management, isolation, corrosion inhibition system, induction bend etc.
Conceptual Study
Oftentimes, high yield opportunities require significant expertise and know-how to unearth the diamond in the rough. BlaqSkye Energy has consistently created value out of little or nothing. With our team, your asset can be developed into a world class facility, with all financial and commercial factors optimized for maximum returns. Typical deliverabes include FDPs, CSR, etc.
Technology Deployment
We actively deploy new innovative technology to solve production subsurface and surface challenges or glitches. Our objective is to make sure the field development is cost effective, safe and efficient. Solutions to maximise well productivity and facility debottlenecking are in the offing.
Engineering Design
The ideal facility is one that requires minimal OPEX for operations or CAPEX for expansions or modifications. Our team of engineers with experience across multiple IOCs and countries, produce designs with this guiding principle in mind.

History is littered with examples of million dollar oil and gas investments that failed due to verry little quality oversights such as a missing bolt or wrong material. We take quality control and assurance very seriously and this is evidenced by out 10 step QA/QC process and digital enablers which guarantee that your facility is built and operated to the highest quality standard.
Facility Manual & Procedure Development
During audits, we find that both new and existing facilities do not have standard and high quality documentation to support operations and manpower training. Manuals are outdated or missing. This is a very dangerous situation for companies that now have to rely of the knowledge individuals alone. BlaqSkye Energy has developed a robust retention and document development process which provides fully digital manuals and procedures to support the operation of the facility.
FINANCING
Capital Project Funding
Capital Project Funding - We leverage on our global reach to provide project funding to oil and gas producing companies that have credible development projects.
CoOpex Funding
OPEX funding - For companies in the operate phase, we have a range of short to mid-term funding options to ensure business continuity in production operations.
COMMERCIALS TO OIL & GAS PRODUCERS
Contract negotiations & Structuring
Our services include providing fit for purpose commercial structures for oil and gas supply and transportation agreements. We can negotiate contract terms and conditions to ensure value preservation and portfolio optimization.
Contract Operationalisation
We provide contract performance managers to ensure daily monitoring of contract, manage nominations, notifications and optimization of scheduled maintenance activities to achieve minimal downtime in operation, working closely with the necessary regulatory bodies to ensure compliance.
Pipeline/Well/Facility Integrity Evaluation
With continued production in operating assets, corrosion and degradation is also continuous. This implies that routine integrity assessments of the facility is required to identify the issues, provide an integrity rank and detail recommendations to improve the integrity ranking.
Mergers & Acquisitions
We have a pool of certified experts in M&A who can lead and coordinate farm-in/farm-out agreements between multiple parties, commodity pricing negotiations etc. This advisory takes into account regulatory requirements and policies.
PAST PROJECTS
PAST PROJECTS
Here are some of our delivered projects.
All
Asset Integrity
Asset Management
Our Address
13B Charles Ifeanyi Street,
off Fola Osibo
Lekki Phase 1,Lagos State,
Nigeria.

Email Us
info@blaqskye.org
blaqskyeinnova@gmail.com
Call Us
+234 813 341 9373